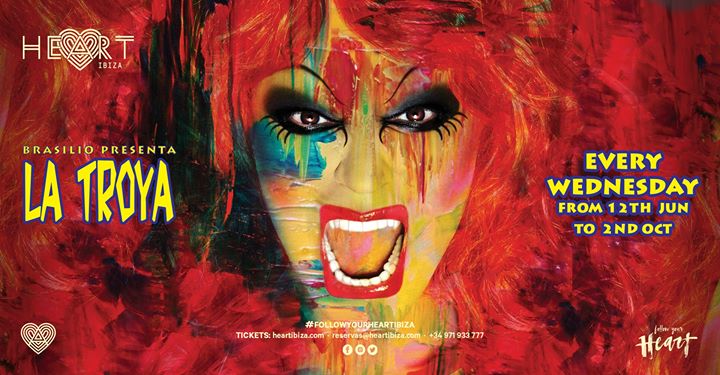 The iconic party "LA TROYA" by Brasilio de Oliveira, is known as the most authentic party in Ibiza and it returns on Wednesdays to HEART IBIZA from June the 12th to October the 2nd 2019.
Brasilio, a visionary artist, with more than 30 years of baggage making parties and connecting people, has become the oldest, respected and beloved promoter on the island. It is an honour for HEART IBIZA to host La Troya every Wednesday night!
LA TROYA, as an emblematic Ibizan brand, has celebrated more than 1000 parties. Now, with their permanent residence in HEART IBIZA every Wednesday night – happiness, illusion, magic and transgression will be reality for the thousands of fans who will come to HEART IBIZA for it's true spirit, Balearic roots and its daring nightlife.
Buy your Early Bird Tickets at www.heartibiza.com/night-club and #followyourheart
Reservations: reservas@heartibiza.com / +34 971 933 777